It's not too late to join us Sunday nights at 6pm for our women's study of Jonah. Join us in learning how to navigate life's little "interruptions."
See Miranda Nolan for more information.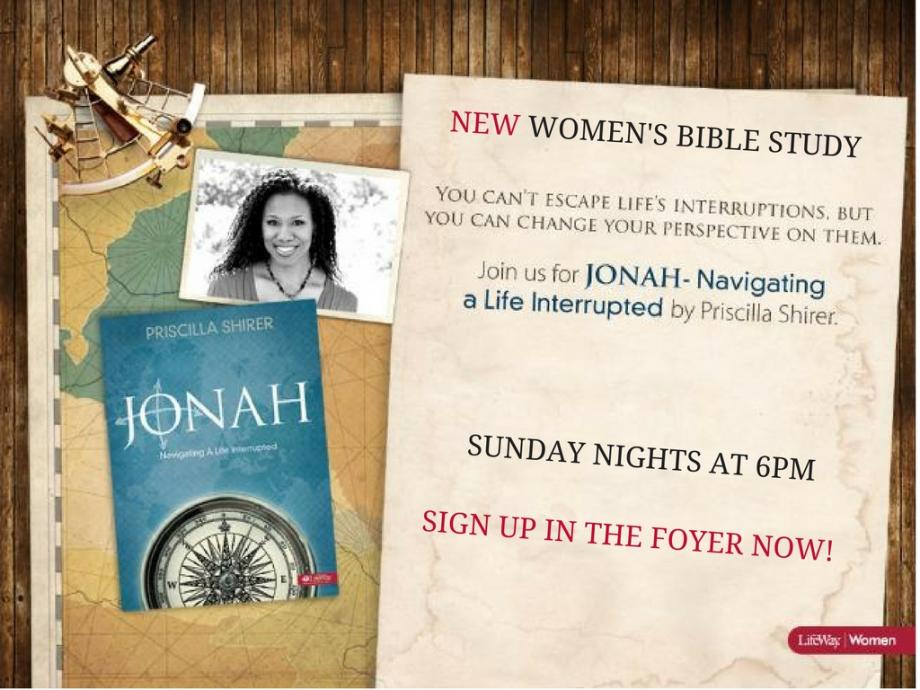 What IF we returned to the simple ways of the early church?

At IF:Gathering 2017 (our retreat on Mar 10-12), we'll look at one of the most influential generations that have ever lived — the early church.
The way God moved through them was simple and pure. We believe they are the model we need right now. Our dream is that we would
experience the power of God as He does big things through simple acts of faith. That we live unified, surrendered to God, not just in our
minds and in our theology, but also in our daily lives. Our hope is that we would participate with the Spirit of God and see Him go forth in our
generation in a most powerful way.
Join us on March 10, and let's go forward being and making better disciples for Christ! Limited spots available - contact Miranda Nolan today!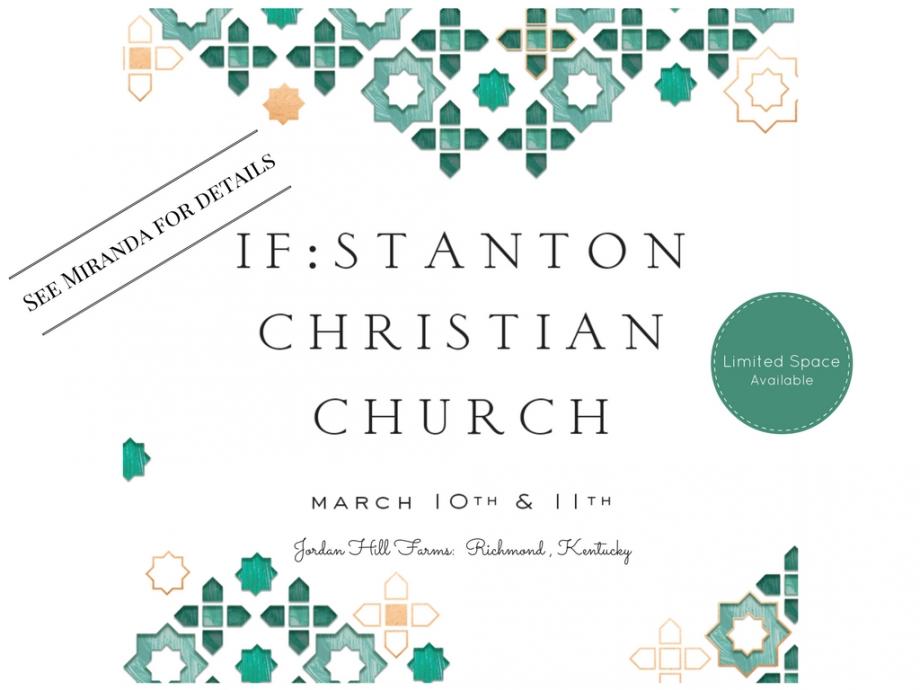 Each Spring, the women of SCC host the annual Spring Fling. It's an amazing time for women in our community and across the state from different denominations to come together and be blessed! The evening involves dinner, worship, a raffle drawing and a tremendous speaker!

The 2017 Women's Spring Fling, "Be Still and Know..." will be held April 20th from 5:45pm - 8:15pm.
There will be dinner, a speaker and many door prizes! We hope to see you there! See Marie Fain for more information.